AWARD WINNING SITE! AWARD WINNING SITE! AWARD WINNING SITE! AWARD WINNING SITE!
THE OPTIONS AND DAY TRADER
known as: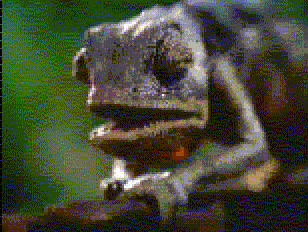 Louie the LIZARD Daytrader
Can you learn from Louie?

The only way you learn to catch flies is to watch first and then stick out your tongue and give it a try . Follow the Lizard and you might be able to catch a few ideas, swallow a few flies and make a little money!

<! --- Email sign up START --- !>

REAL TIME UPDATES!
Email, Pagers, Cell phones and NOW - Yahoo Messenger!

The Lizard is emailing updates throughout the day AND, sending these updates by Yahoo Messenger - in REAL TIME - no email delay for the Lizardsters. We also send these emails to many diferent Pager companies and Cell Phones.
Imagine getting Lizard notices on your PAGER OR CELL PHONE!


FREE two-week trial period; Monthly or quarterly subscription service.



Email / Yahoo / Pager / Cell Phone Information



Credit cards accepted: Click here to subscribe.

<! --- Email sign up END --- !>
LIZARD 101 - What does the Lizard do. When does he hop in & out?
Open me first! Definitions & Frequently Asked Questions (FAQ).

Lizard's Current Reports and Recent Trades
How is the Lizard doing - is he making $ $ $ $ ? Good question.
Answer your question and see how the Lizard is doing.


LIZARD LIPS&copy - Listen to Louie's commentary with RealAudio!
NEW! Lizard Lips&copy with RealAudio!

I never, repeat, NEVER leave positions open at the end of the trading day.
Most days ...




Louie's 1998 Performance - Performance in 1998 by month.


Louie's 1999 Performance - 1999 performance - by month.


FREE two-week Trial - Sign up here!


Subscription Order Form - Subscribe today. We accept credit cards!


Lizard's Recaps (not tires) - past recaps of daily activity.


Training by the Lizard - You asked, the Lizard listens - learn more from the Lizard.


Lizard Guarantee- read the Lizard Guarantee


Louie's Links - links to great sites. - SUBMIT YOUR LINK HERE!


The Lizard at work- picture of Louie at work.




or contact us via mail:

Marble Management
PO Box 57894
Jacksonville, FL 32241-7894





WE ACCEPT THESE CREDIT CARDS.
Click here to subscribe.

Disclaimer - you know this has to be here, so read before you hop in.

DISCLAIMER: Before you proceed, you must understand and agree that nothing on this site is meant to be "TRADING ADVICE". If you trade, you always trade at your own risk. Past performance is no guarantee of future returns. You shall not hold the site, its affiliates, or any of the persons involved, liable for any losses. The Lizard and Marble Management welcome you to visit this web site BUT this site neither encourages you nor entices you to do anything the Lizard does. After all he is a Lizard! Read everything before you purchase, especially that little book about options. If you can't spell options, then you probably shouldn't be purchasing options. If you can't tolerate risk and losing sums of money, then it is a good bet options are not your piece of cake. If you do like this stuff, watch out - it can be habit forming.


---
| Current Reports and Trades | Lizard 101 & FAQ's | Training by Louie | Recaps of Past Daily Activities |
| Email / Yahoo Signup | Subscription Order Form | Lizard Guarantee | Louie at work | Links |
| Home | Lizard Lips |



Our Award!


BEST
of POD
Copyright© 1997-99 Marble Management, All Rights Reserved
---

LinkExchange Member
<! --- start investorseek --- !>
SmartClicks: Target Advertising For Free